WATER RESISTANT – Completely water resistant and will keep your dog safe and dry in all weather conditions.
MULTIPLE SIZES fit dogs, cats, puppies, small medium large.
DOUBLE LAYERED with Breathable Skin-Friendly lining, provide premium comfort to pets.
Please note that the raincoat runs snug since the material made is not stretchy. Should add up to two inches for the chest measurements when picking their size to prevent the raincoat from being too tight.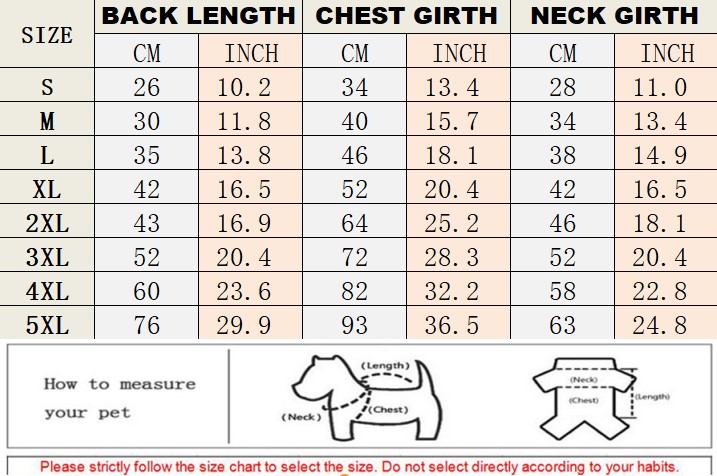 ✔️ FREE Shipping – Enjoy! ✔️
Be part of our community and check out the latest customer reviews and posts on our fun Instagram page Puppy Streetwear.
Follow us and don't miss the best deals at the best prices.
You can also contact us on Facebook (Puppy Streetwear Boutique).
We offer free shipping worldwide on all orders, plus you can sign up for our newsletter and receive a one-time discount for your first order,
and you will never miss the latest dog fashion trends on Puppy StreetWear.
ABOUT THE PUPPY STREETWEAR BOUTIQUE
Visit the Puppy Street Wear Boutique, temple of the trendy Dogs Lovers. and discover our Dog Clothing & Accessories.
Buy this Dog Fashion accessory and keep your dog cool in all seasons with our Fashion Dog Clothes and don't miss the latest dog trends on Puppy Street Wear.
The #DogLovers Fashion Boutique for Dogs which is especially for small dog owners (French bulldog Yorkshire, pug…) looking for quality dog clothing.
👉 Join the WOOF Fashion for a Stylish and Fashionable Dog all year round
👉 Enjoy & Shop on PuppyStreetWear.com!